Lagerkvist & Partners focuses on developing the effectiveness, productivity and corporate culture of companies such as yours. We work on corporate strategy, business development, organizational structure, productivity, operations management and other issues related to managing your company and achieving competitive success. We offer "management-for-hire" (presidents, chief executives, division managers etc.) when so required, to help you implement the recommendations we agree upon. We carry out corporate acquisitions, mergers and divestments. Our prime objective is to help you improve your long-term results, as this offers the best means of survival, both for you and us.
EFFECTIVENESS, PRODUCTIVITY, CORPORATE CULTURE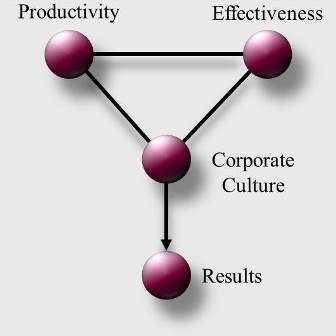 Optimum results are obtained when a company is effective, productive and has a good corporate culture. Achieving profitability is a question of understanding and working within these three areas.
Effectiveness – DOING THE RIGHT THINGS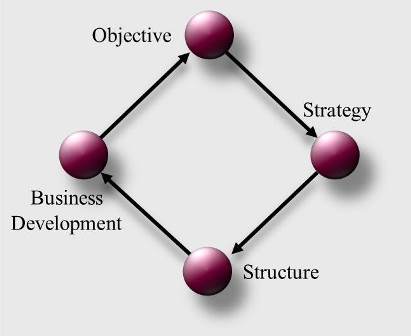 It is important to do the right things. Exceptional productivity wasted on the wrong products leads to catastrophe. Strategy and structure must derive from the company's objectives and be in harmony with them. Objectives themselves must be defined and then redefined and refined as they change with time.
Productivity – DOING THE RIGHT THINGS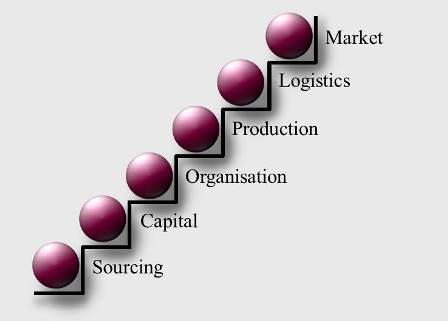 Once objectives have been established, high productivity at all stages becomes the base for successful operations. The logistics field is as important as the company's market or its capital. If a company does not operate productively today, it will not perform productively tomorrow either.
Corporate culture – THE RIGHT SPIRIT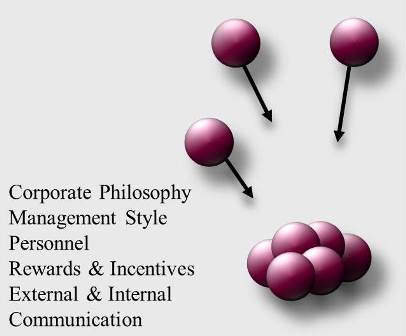 Not only the body but also the soul. Even corporations have them. And they should not be neglected. Inspiring and arousing enthusiasm throughout your company requires time, intelligence and resources. So it should.