Business Concept
Lagerkvist & Partners strives to be the market's best international management consultancy in terms of quality, creativity and client profitability. Our objective is to achieve a minimum first-year return of ten times your investment in our services. We focus on analysis and implementation to achieve strategic change, corporate acquisitions and divestments, as well as "management-for-hire" activities. In order to provide you with the best possible results, we accept only one client at a time in any particular area of business. Our clients consist mainly of major companies in industrial, business and service sectors, usually leading exporters. We carry out commissions unobtrusively, observing the highest ethical standards and confidentiality. Our aim is to conduct our operations modestly, ethically and with artistry. We maintain services in export-oriented countries with a well-developed industrial base. Our goal is to achieve one of the highest levels of profitability in our industry.
Total-services Contractor
Major projects usually require a sophisticated blend of multidisciplinary skills and expertise. Communications strategy may call for a public relations agency. Corporate acquisitions and divestments may require domestic and international lawyers, accountants, merchant bankers, planners and architects. Finding personnel may demand recruitment specialists. As a "total" contractor, we take full responsibility for all consulting activities. Although our well-established network of contacts includes numerous consultants whose professional competence  we guarantee, you only need to deal with one person in one company – Lagerkvist & Partners.
Consultants
Our consultants generally have long experience in corporate management at various levels ranging from company president to divisional manager or senior executive. Their experience also includes major, long-term consulting assignments.
Ethics
We impose the highest ethical standards upon ourselves. Each consultant works under conditions of strict confidentiality and has undertaken in writing to follow our "Code of Conduct". Copies of this document are available to clients.
ANALYSIS, IMPLEMENTATION, FOLLOW-UP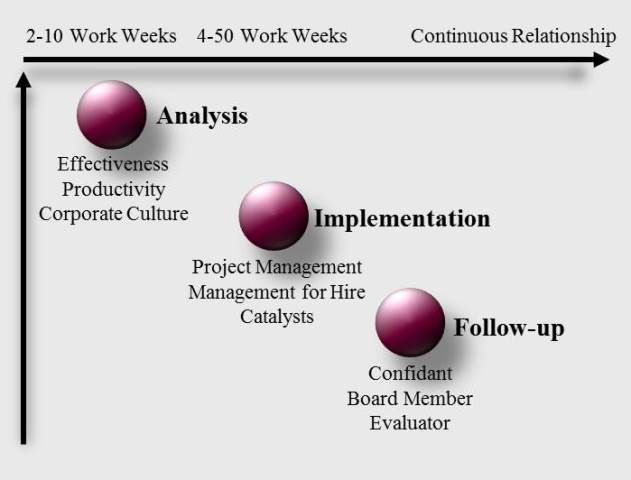 No matter how good the analysis is, the bottom line is results. Every company needs a motivator – an independent and truthful person who can function as a catalyst
THEORY AND PRACTICE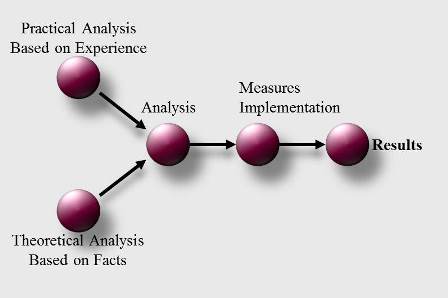 Opportunities and problems can be approached practically or theoretically. We believe that each approach is equally important, and we have people who are masters of both.